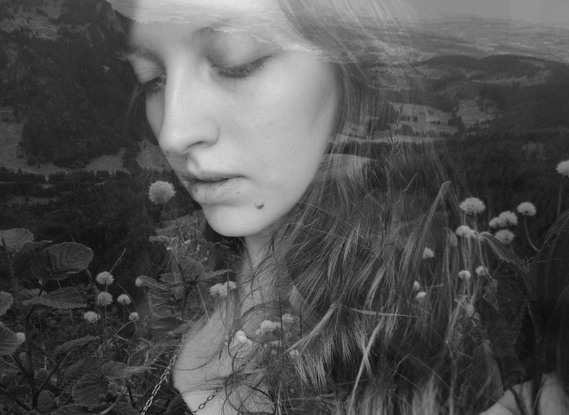 About Me | Bio

Caroline W is a freelance illustrator from Scarborough, Ontario, now living in Chicoutimi, Québec. She is a graduate of OCAD U, where she majored in illustration. She makes illustrations inspired by nature and everything cute, using traditional and digital techniques. She specialises in children's illustration, but her work can be appreciated by people of all ages! She strives to create illustrations to make people smile and dream.
If you would like to work together or have any questions, please send an email to carolinew24@live.com.
Originaire de Toronto, Caroline W est illustratrice pigiste basée à Chicoutimi, Québec. Elle a étudié à OCAD, une université pour les arts à Toronto où elle était étudiante en illustration.
Elle fait des illustrations inspirées par la nature et tout ce qui est mignon en utilisant des techniques traditionnelles et numériques. Elle se spécialise en illustration pour enfants, mais ses illustrations peuvent être appréciées par les gens de tous les âges! Elle désire créer des illustrations pour faire sourire et rêver des gens.
Si vous souhaitez travailler ensemble ou si vous avez des questions, svp envoyez un courriel à carolinew24@live.com.
Where to buy my work online | Où achèter mon travail en ligne
Where to buy my work in person | Où achèter mon travail en personne
90 rue Alexandre, Sherbrooke, QC J1H 4S6
213 Rte Abel Simard, Saint-Ambroise, QC G7P 2R8
394 rue St-Jacques Sud, Coaticook, QC J1A 2N9
40 Front St, Salem, Massachusetts 01970 USA

I do wholesale and consignment, please feel free to visit my Faire site! / Je vends en gros et en consignation, veuillez visiter Faire ici: Faire

Education
Education:
2013- Bachelor of Design (Illustration), OCADU
Baccalauréat en design (Se spécialiser en illustration)
Upcoming Exhibitions | Expositions à venir
TBA

Past Exhibitions | Expositions passées

June / juin 2023: Twitter Art Exhibit, The Pipe Shop, North Vancouver, BC
February / février 2023: Parallax Art Fair, London, United Kingdom
October / octobre 2018: Equinox: An Autumnal Exhibition, Bristol, United Kingdom
January / janvier 2018: Seasons, Northern District Public Library, Toronto, ON
April / avril 2017: Twitter Art Exhibit, Stratford-Upon-Avon, United Kingdom
July / juillet 2016: Saisons, Café du Quai, L'Anse Saint-Jean, QC

May / mai 2015: La Théière à L'Envers, Chicoutimi, QC

May / mai 2014: Café Cambio, Chicoutimi, QC

May / mai 2013: Rosedale Art Fair @ Dogfather & Co., Toronto, ON
February-May / février à mai 2013: Forest Creatures @ Baycrest Student Centre, Toronto, ON

February / février 2013: Forest Creatures @ Playful Grounds, Toronto, ON

January / janvier 2013: The Mad Bean, Toronto, ON


Past markets | Marchés passés

June 10-11 2023/ 10-11 juin 2023: Central Pop, Drummondville, QC

March 29th-April 2nd 2023 / 29 mars-2 avril 2023: One of a Kind Spring Show, Toronto, ON
December 2022 / décembre 2022: Salon Féerie de Noël, Jonquière, QC

November 2022 / novembre 2022: Christmas Pet Expo, Mississauga, ON

November 2022 / novembre 2022: Makeful Market @ the Seasons Show, Mississauga, ON

September 2022 / septembre 2022: Canadian Pet Expo, Mississauga, ON

November 27th & 28th 2021 / 27 et 28 novembre 2021: Salon Nouveau Genre, Québec, QC

November 24th 2019 / 24 novembre 2019: Grand Bazar de Noël du Saguenay, Chicoutimi, QC

November 16th & 17th 2019 / 16 et 17 novembre 2019: Salon Les Artistochats, Montréal, QC

September 28th & 29th 2019 / 28 et 29 septembre 2019: Etsy Fait au Québec Saguenay-Lac-St-Jean, Chicoutimi, QC

Marché Artisans July 6th 2/ 6 juillet 2019 La Baie, QC
December 3rd 2018 / 3 décembre 2018: Grand Bazar de Noël du Saguenay, Chicoutimi, QC

November 17th & 18th 2018 / 17 et 18 novembre 2018: Salon Les Artistochats, Montréal, QC

December 14th & 16th 2017 / 14 et 16 décembre 2017: Marché de Noël de Bar à Pitons, Chicoutimi, QC
June 2017 / juin 2017: Marché des Possibles, Montréal, QC

September 2014/ septembre 2014: OCADU Etsy Made in Canada Market @OCADU, Toronto, ON
July / juillet 2011: Parkdale Market, Toronto, ON